Sofa Cleaning | Carpet & Mattress Cleaning Tel-Aviv Israel
The Sofa & Carpet Cleaning Maintenance Company
Our company was established in 2012, and since then we have been providing sofa cleaning services, carpet cleaning, mattresses and car upholstery cleaning services in Israel.
We provide the service almost all over Israel at our customer's homes or office.
In addition to cleaning the furniture, we also deal with water damage, damage caused by fires, neutralizing unpleasant odors and coating the upholstery with stain-repellent protection.
Both the call center team and our cleaners speak fluent English and we would be more than happy to provide you our services when needed.
If you are looking for a sofa cleaning company in Israel or a carpet cleaning company in Israel you have come to the right place.
We work with professional materials only and without the use of dangerous chemicals.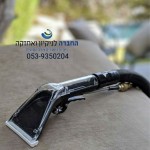 The equipment we work with is one of the best in our field and the cleaning method is by injection and extraction method.
If you are looking for dry carpet cleaning or professional carpet cleaning we can also collect the rugs from you to our factory and within five to seven business days we will return them clean, smelling good and dry.
We also clean leather sofas with a gentle cleaning method using a brush made of horse hair and professional leather sofa cleaning material.
After cleaning the sofas we also apply a lether conditioner that protects them over time and prevents blasts and cracks of the leather.
For a quote you are welcome to call us or send us a picture of the piece of furniture that you would like to clean by email or through the Watsapp and one of us will contact you with a professional quote.
If the price is right for you, we can arrange a day and an hour for cleaning.
Carpet Cleaning in Tel Aviv, Carpet Cleaning in Israel, Carpet Cleaning in Jerusalem, Carpet Cleaning in Tel Aviv, Carpet Cleaning in Israel, Carpet Cleaning in Jerusalem, Carpet Cleaning Company, Carpet Cleaning Company.