13 מאי

Carpet cleaning Tel Aviv

Carpet cleaning Tel Aviv, if this is what you're searching for on the web you had arrived to the right place.

Our company specializes in carpet and upholstery cleaning field since 2010. 

We can clean your carpets at home or we can send someone to pick them up and we will clean them in our carpet cleaning factory.

If you would like us to pick up your carpet and bring it back clean and smelling good it usually takes us five and seven working days.

The cleaning process is totally the same but you should know that there is a small difference in the pricing because of picking up and bringing back the carpets.

If you have the possibility to let us clean the carpets in your apartment we can do that in 1 hour and your carpets will dry in a period of time between 6 to 12 hours.

We can clean all types of carpets and we know how to remove even the harder stains and bad smells.

So if you're looking for the English speaking service, a fair price and professional cleaning please don't hesitate and contact us today.

We are cleaning the carpets with the American technique of cleaning that it's known as cleaning by injection and extraction.

If you would like to get a price offer all you need to do is to take a picture of your carpet and then send the images to us via email or a WhatsApp message.

When sending us the images please include also the carpet size so we can get back at you with a price offer.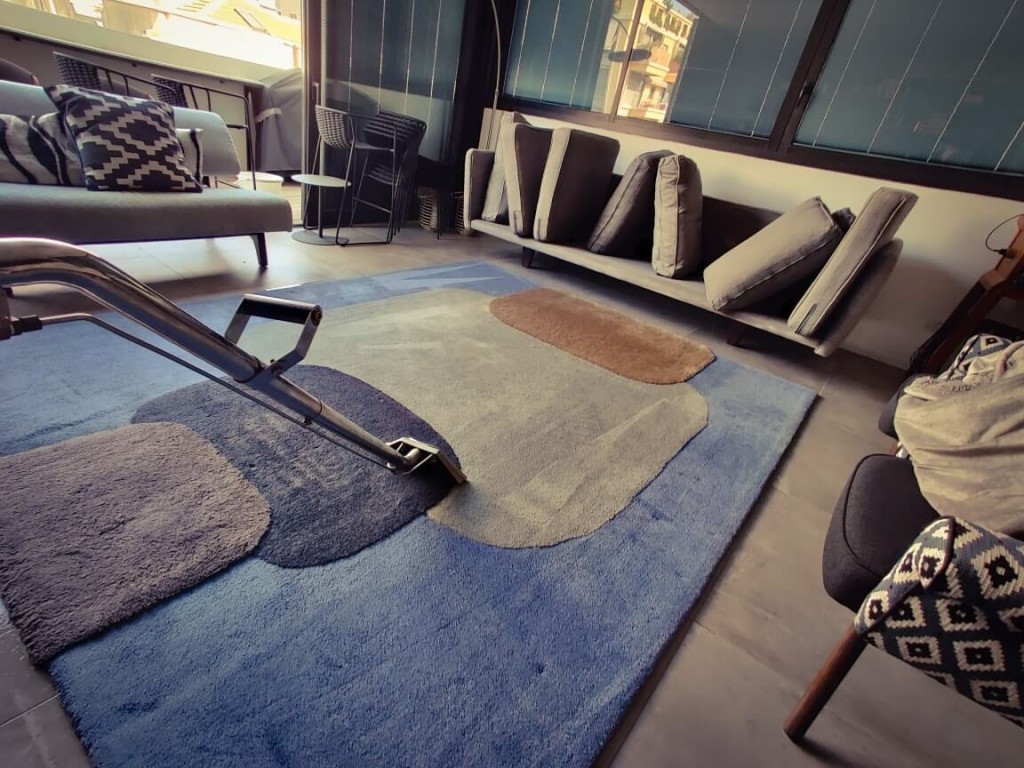 If I'll price offer suits your needs all we have to do next is to set a date and an hour to do the cleaning.
First we will treat all the small spots with a special solution and then we will wait approximately 15 to 20 minutes while the solution does it's magic.
The next step will be the cleaning process itself, we are using the special machine that knows tu inject clean water with cleaning solutions and the same time extract everything of the carpet including all the dirt.
Carpet cleaning  Tel Aviv prices: 
The prices are not the same for all kind of carpets, what can affect the price of the cleaning is the type of the carpet, the size of the carpet and of course the carpets situation. 
Besides carpet cleaning Tel Aviv services we also provide an impregnation service that will help you keep your carpets clean for 12 to 18 months. 
If you have any questions or if you would like to receive a price offer feel free to contact us today and we will be happy to serve it and to answer all your questions.